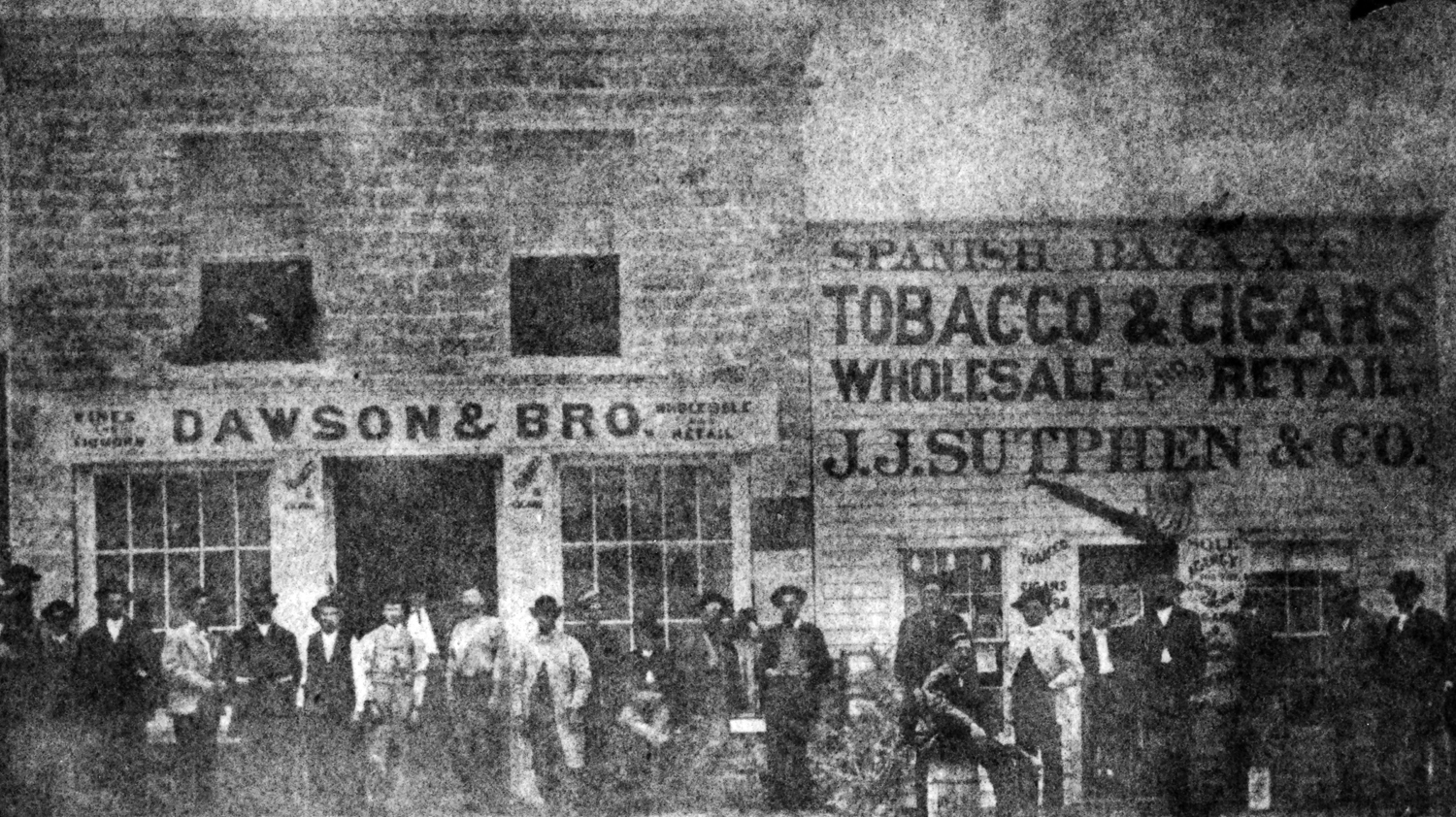 The Dawson Brothers building, located at 1869 South A. Street,  was the first substantial building to be built in Laramie. Built at a cost of $5,000, the Dawson Brothers building eventually becamse the the Kuster Hotel building, which served as a depot for the Ft. Collins and Walden Stage Line. Until the 1960s, it was also a depot for the Continental Trailways Bus Lines.
The building is now home to El Conquistador Mexican Restaurant and Sensuous She clothing store.
Learn more about the Dawson Brothers building.
Resources