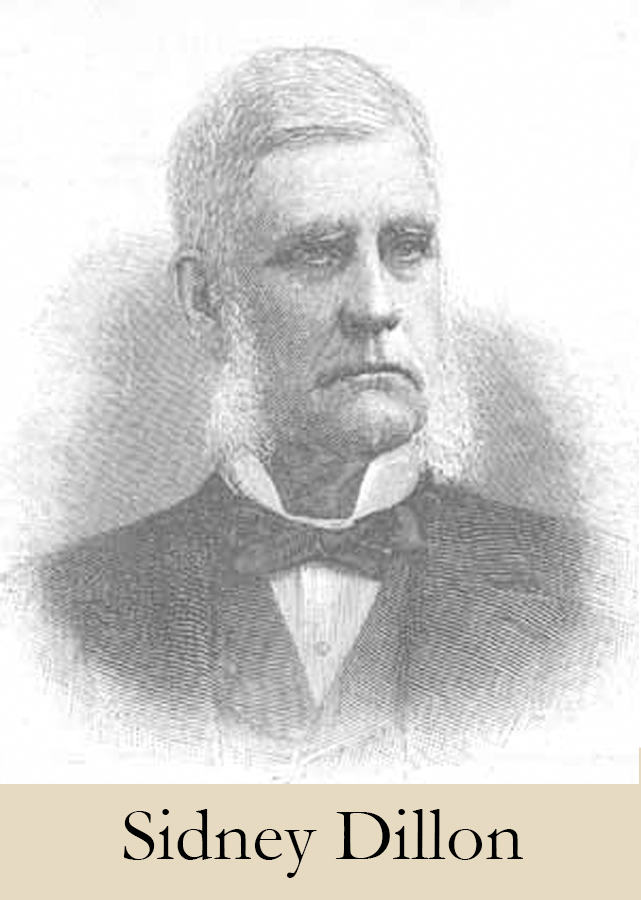 Sidney Dillon was one of America's premier railroad builders and was involved in the construction of many railroads. His largest contract was made with the Union Pacific Railroad in 1865.
Dillon's experience in the construction of railroads made him an invaluable member of the Union Pacific construction team. However, in 1865 he also became actively involved in an equity exchange with the Crédit Mobilier of America Corporation, created by Thomas C. Durant, vice president and general manager of Union Pacific. This scheme was set up to defraud taxpayers during the construction of the Transcontinental Railroad.
In spite of the ensuing scandal, Dillon served as President of the Union Pacific Railroad from 1874 – 1979, and again from 1890 – 1892.
Learn more about Sidney Dillon and the building of the Transcontinental Railroad.