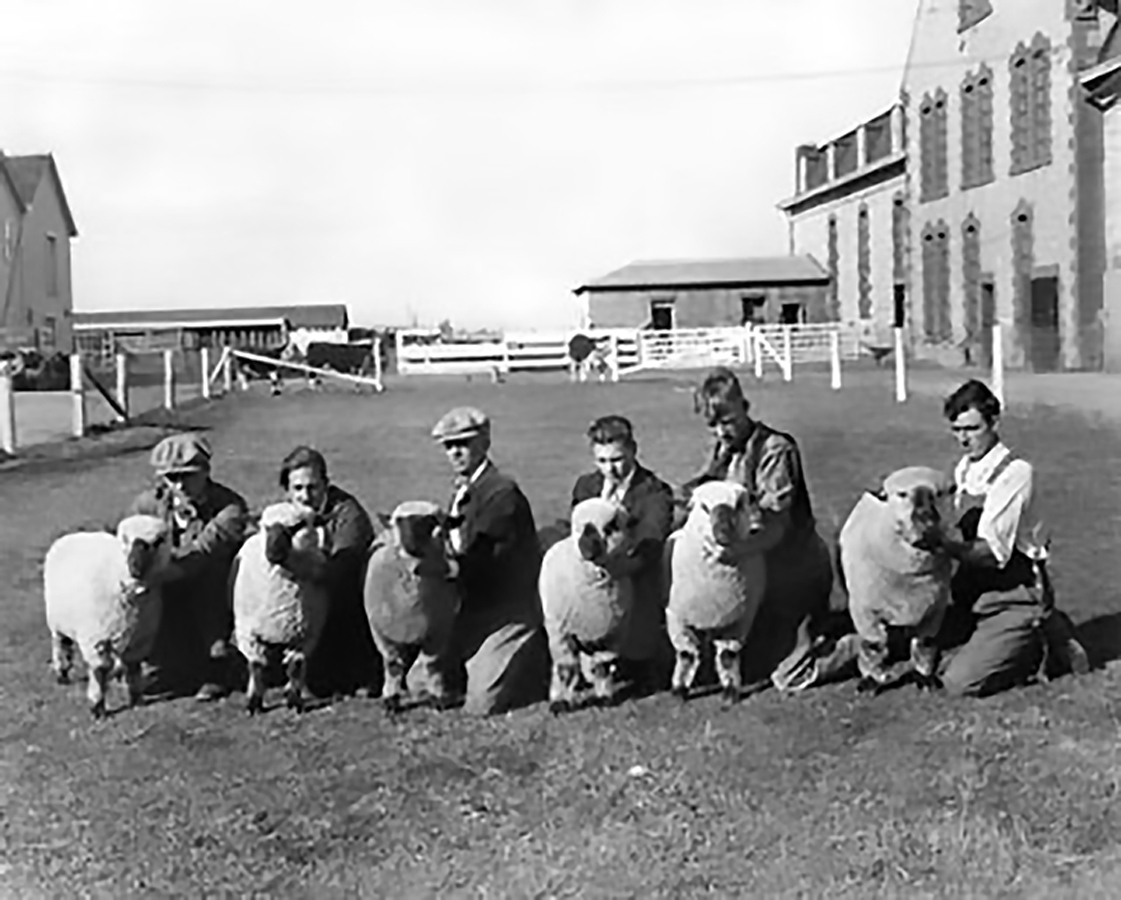 In 1907, the Wyoming State Legislature officially transferred the former Wyoming Territorial State Prison property to the University of Wyoming's College of Agriculture so it could serve as an experimental stock farm. Five thousand dollars was also allocated to repair and equip the farm. Steel cells in the south wing were replaced with a wood scouring plant and the north wing cells were converted into a modern cattle barn.
The stock farm was used to teach university students and livestock producers from Wyoming and surrounding states about beef, sheep, sheep shearing and wool. The farm also maintained dairy cattle, pigs and poultry at various times and had facilities for staff and students.
The University ended operations at the farm in 1989. It is now a state historic site and was restored as the Wyoming Territorial Prison. First operated by a private corporation, Wyoming State Parks, Historic Sites and Trails assumed control in 2004 and currently operate the facility as the Wyoming Territorial Prison State Historic Site.
Learn more about the 1907 University of Wyoming College of Agriculture and the Wyoming Territorial Prison State Historic Site.