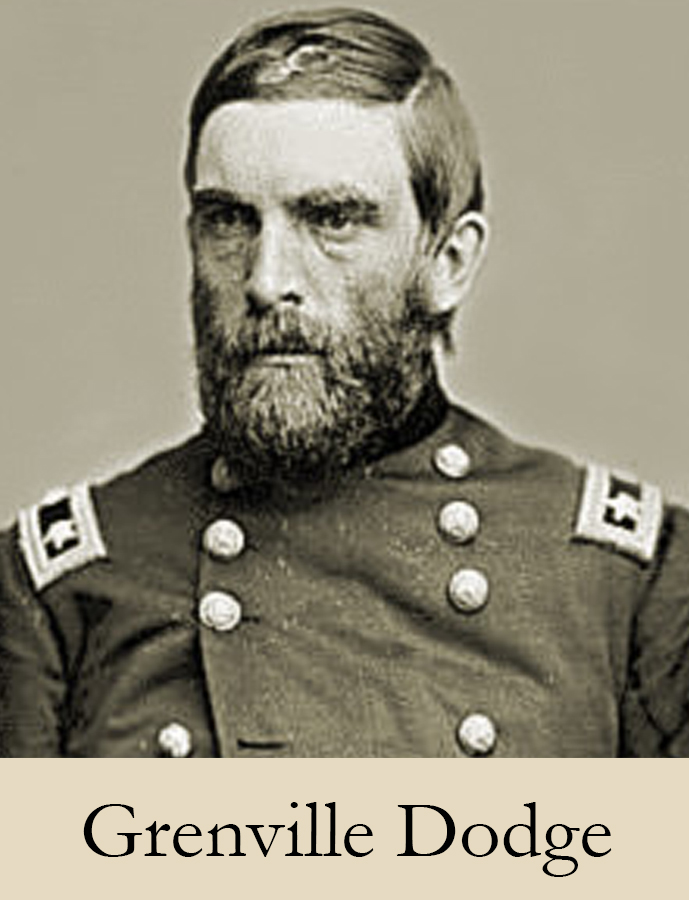 General Grenville M. Dodge was the chief engineer and a driving force behind the construction of the Union Pacific Railroad.
A veteran of the Civil War, Major General Dodge was hired by financier Thomas Durant and was indispensable in this role. However, the project suffered due to Durant's constant meddling and efforts to milk the construction process for his own personal profit. Dodge's conflicts with Durant became well-known, yet he persisted in his mission to build a straight run of railroad track through Wyoming.
In 1866, General Dodge was elected to Congress in Iowa. He was criticized for neglecting his official duties in order to survey Wyoming Territory for the railroad, yet he spent much of his time on Capitol Hill lobbying on behalf of the Union Pacific.
Learn more about Grenville Dodge and the building of the Transcontinental Railroad.