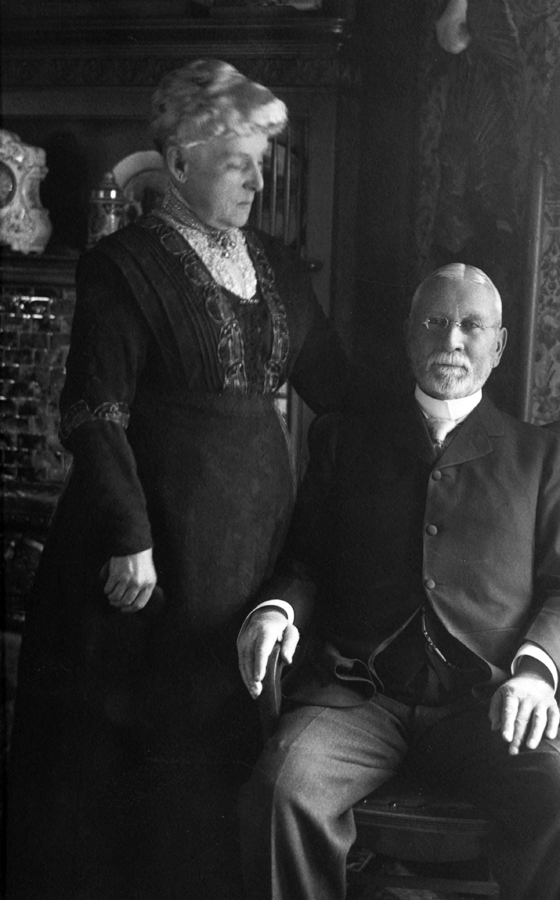 Jane and Edward Ivinson were generous philanthropists dedicated to giving back to the Laramie community. (Photo courtesy of the Laramie Plains Museum.)
Dedicated Episcopalians, much of their generosity was directed toward the Episcopal Church in Laramie. Edward was the most generous local donor to the construction of St. Matthew's Cathedral, which began in 1892. In 1916, he donated an additional $40,000 to complete the cathedral in his deceased wife's name. Other gifts include a $50,000 contribution (equivalent to about $1 million today) and four city lots to construct Ivinson Memorial Hospital.
The Ivinsons led a lavish lifestyle that was often criticized, yet their legacy greatly benefitted Laramie and Albany County.
Learn more about the Ivinson legacy.