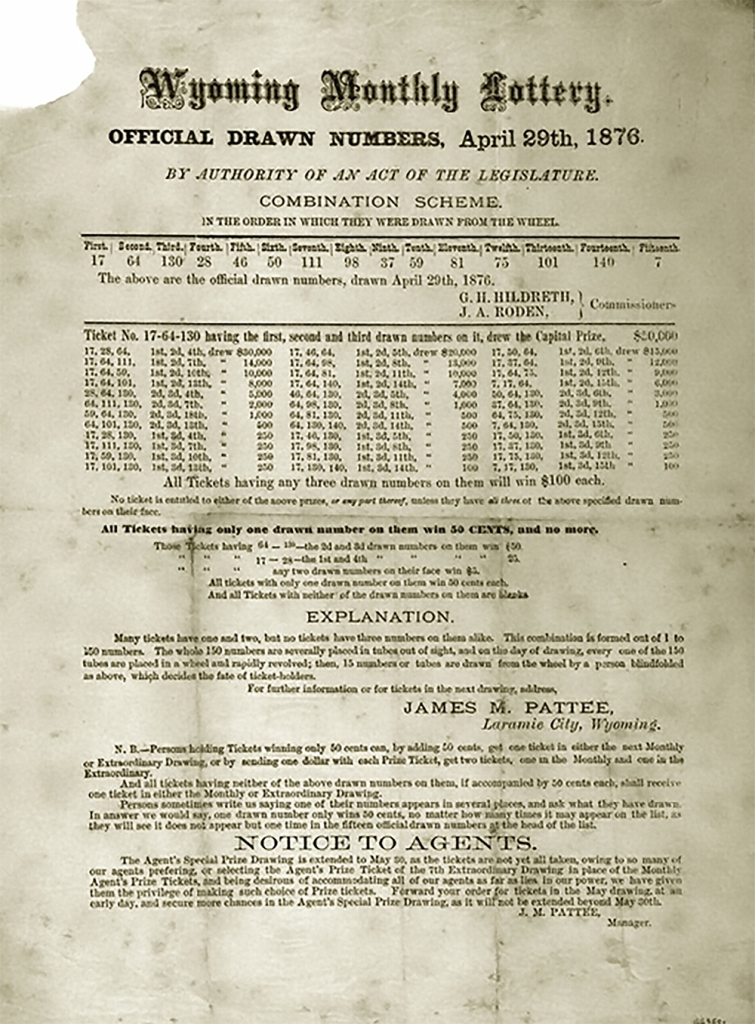 There's nothing worse than buying a ticket for a fake lottery!
In 1875, a man named William Pattee began a phony lottery-by-mail operation aptly named the "Wyoming Lottery." Everybody loved it…but nobody won! After Congress made it a felony to swindle the public through the United States mail, Pattee came up with new schemes. The Laramie Sentinel'seditor Haford, who had originally enjoyed sizeable advertising proceeds from the lottery scam, called Pattee's new investment ventures a "swindle." Although arrested in his home state of New York for mail fraud in Wyoming, Pattee was never convicted.
In August 2014, the State of Wyoming instituted a real lottery branded as WyoLotto. Wyoming was the 44th state to create a lottery.