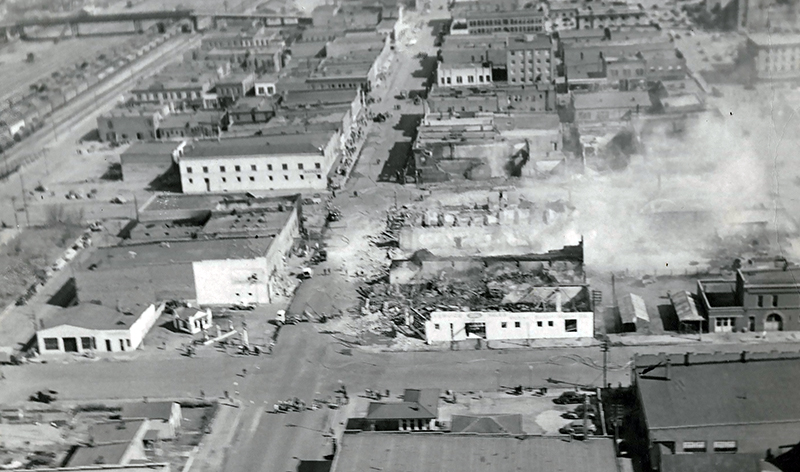 Remains of the Holliday Fire
On April 14, 1948, a fast-spreading fire began in an elevator shaft at the W.H. Holliday Building, raged through the structure and burned out of control for 15 hours. According to the Wyoming Almanac, flames could be seen for 40 miles and destroyed seven buildings and some 30 businesses. There were no reports of casualties.
Firefighters from Fort Collins, Colorado, joined Wyoming fire crews from Cheyenne, Rawlins and Fort Francis E. Warren to provide mutual aid to the Laramie Fire Department. Troops from Fort Warren, National Guard members and University of Wyoming ROTC students were on hand to prevent looting.
Interestingly, another fire swept through a business at the same location on Second Street in 1907 and yet another in 2014.