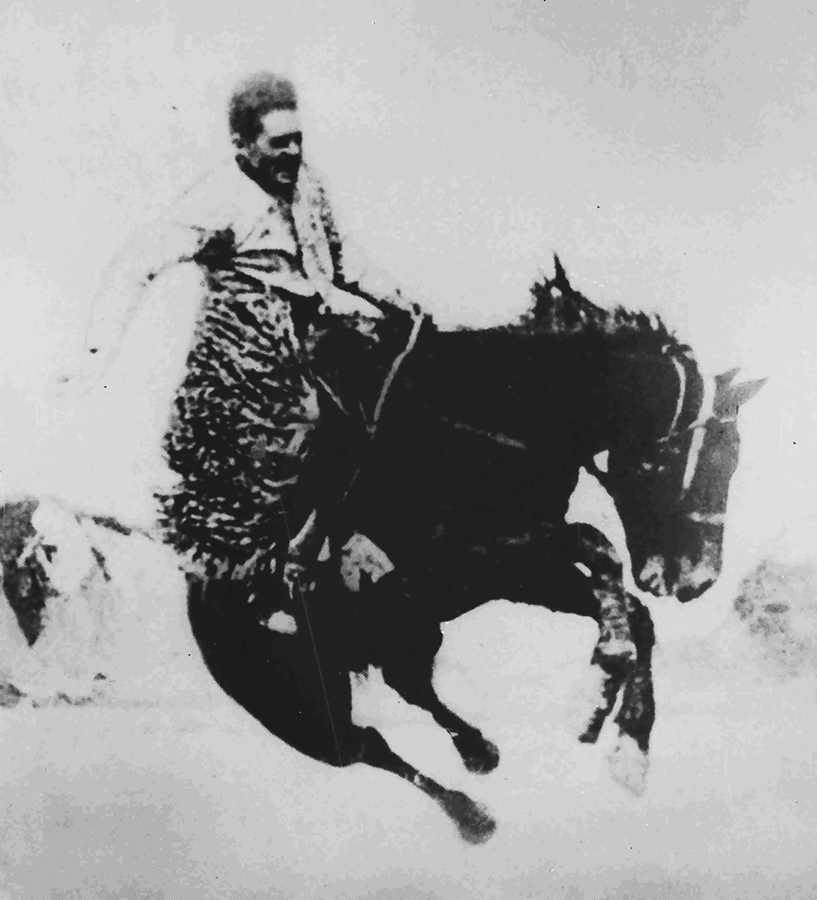 Few could ride Steamboat without being thrown.  Jake Maring, a Laramie native and championship cowboy rode Steamboat to a standstill in 1905 at the old Albany County Fairgrounds. 
Steamboat the horse is arguably the most famous bucking bronco of all time.  His iconic image — whether in truth or legend — represents the Cowboy State today.
In trying to break the stallion, many a cowboy came up against the toughest bucking horse he had ever attempted to ride. Today, it is said that Wyoming's Bucking Horse and Rider image — as depicted on Wyoming license plates and throughout the state —  is that of Steamboat.
Learn more about the legend of Steamboat and the Wyoming's iconic Bucking Horse and Rider.