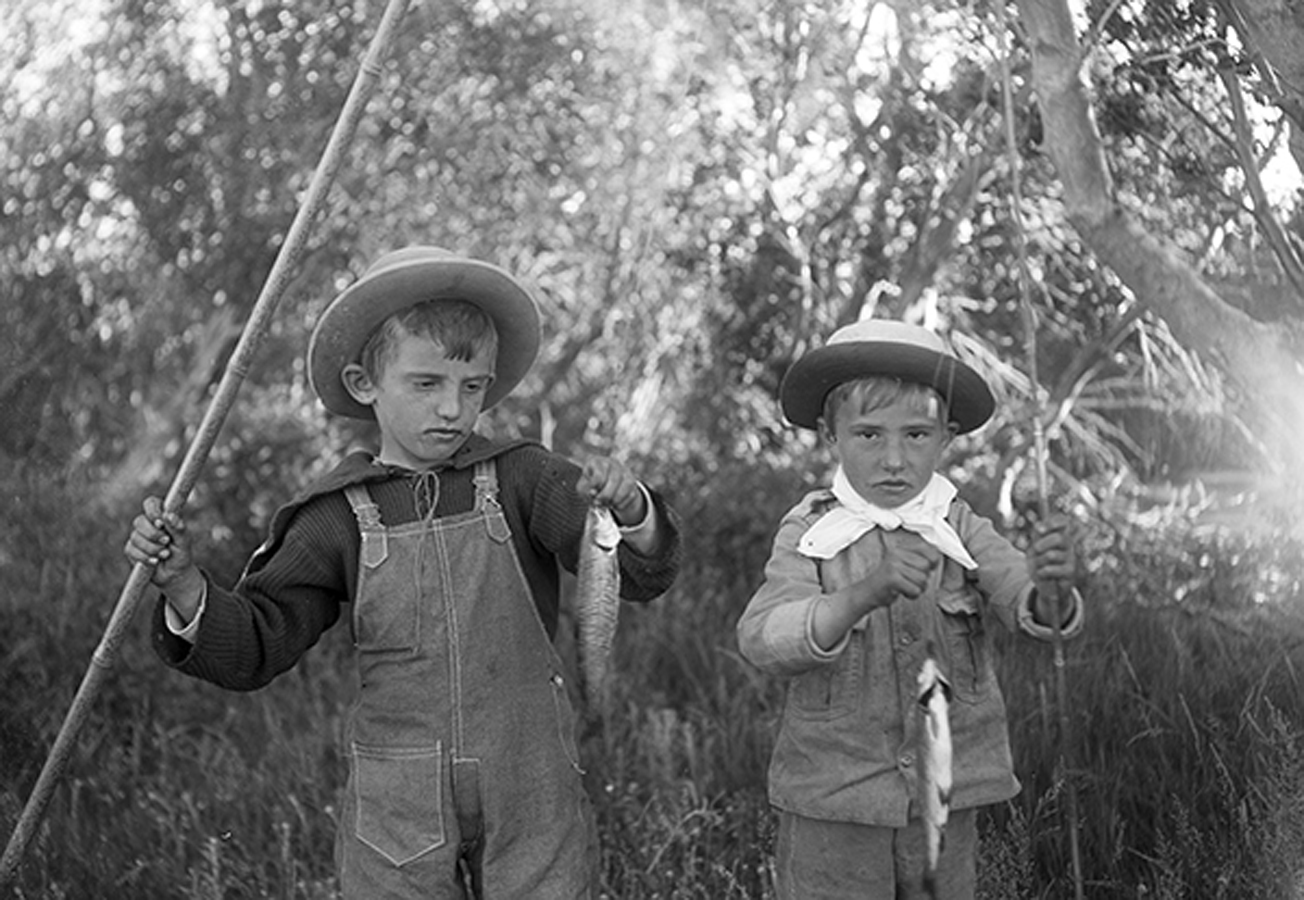 Fishing on the Laramie Range was a way of life, providing sustenance for both the Native Americans and the pioneers who followed. Even today, fishing is a very popular sport in the area.
Children learned to fish at a young age for food and pleasure. Pictured here are the young Knight brothers around the turn of the century.  Wilbur and Emma Knight were their parents. Samuel Knight, a noted professor at the University of Wyoming during the early 1900s, is on the left.
Learn more about hunting and fishing in Laramie and Wyoming.